Old Forester Birthday Bourbon is an annual limited release that celebrates the birthday of the distillery's founder, George Garvin Brown. Brown is credited as the first distiller to bottle in glass.
Old Forester has officially released the details of their 2020 Birthday Bourbon, to be released starting September 2, 2020. Old Forester Birthday Bourbon 2020 is set for release this fall in conjunction with the 150th anniversary of the distillery. It joins E.H. Taylor 18 Year Marriage and Wild Turkey Master Keep BIB in the list of highly coveted 2020 bourbon releases.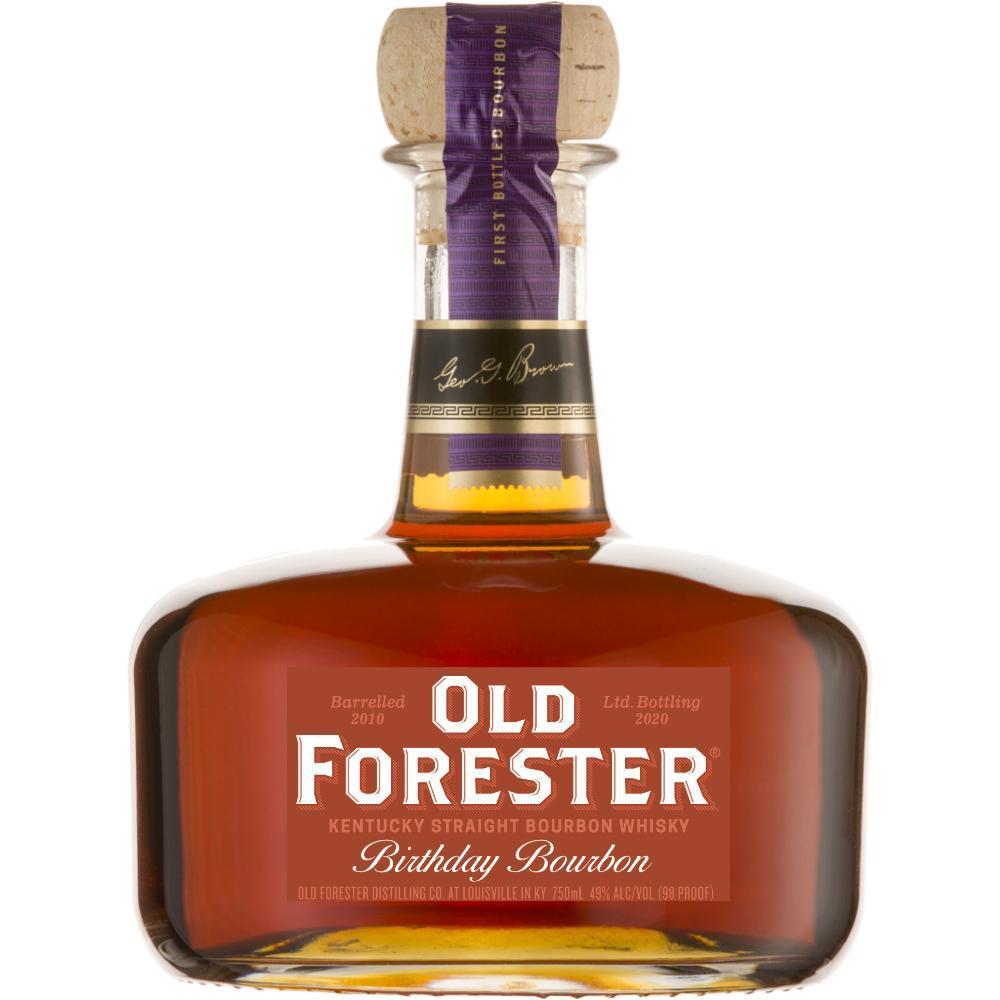 2020 Old Forester Birthday Bourbon Details
This years expression of Old Forester Birthday Bourbon is aged 10 years, making it a little younger than some previous bottlings under the same name. It will be released at 98 Proof (49% ABV). The mash bill reflects Old Forester's standard bourbon lineup at 72% Corn, 18% Rye, and 10% Malted Barley.
The batch consists of 95 barrels, all barreled on June 5th 2010, and hand selected by Old Forester's Master Distiller and Master Taster. Each bottle has an MSRP of about $130.
Buy OF Birthday Bourbon 2020 Online
Keep an eye on your favorite online retailers. I usually recommend checking out Mash and Grape. Keep in mind that any online stores are likely to mark the price up significantly against the $130 MSRP.
Old Forester Birthday Bourbon is a highly allocated limited release, and finding it online will be extremely tricky. It won't be available until September 2nd at the earliest, but even then it will trickle into stores and online retailers over the next month of so.
Old Forester Birthday Bourbon in NC
Like all limited releases, your best bet on finding the 2020 Old Forester Birthday Bourbon in North Carolina is to buddy up with your local ABC store or board, and keep an eye on the NC ABC Warehouse.
As you hunt for whiskey throughout the state, ask ABC store employees how their store manages the distribution of limited releases. Put your name down for any lotteries you can, or schedule them on your calendar if you need to be there in person. Happy hunting!