Quick Links:
For years, Blanton's Gold has been an international release coveted by United States bourbon collectors and enthusiasts. Traveling abroad, US whiskey lovers hunted for Blanton's Gold from Europe to Japan. Now, Buffalo Trace Distillery has announced that Blanton's Gold will be released in the United States as early as June 2020.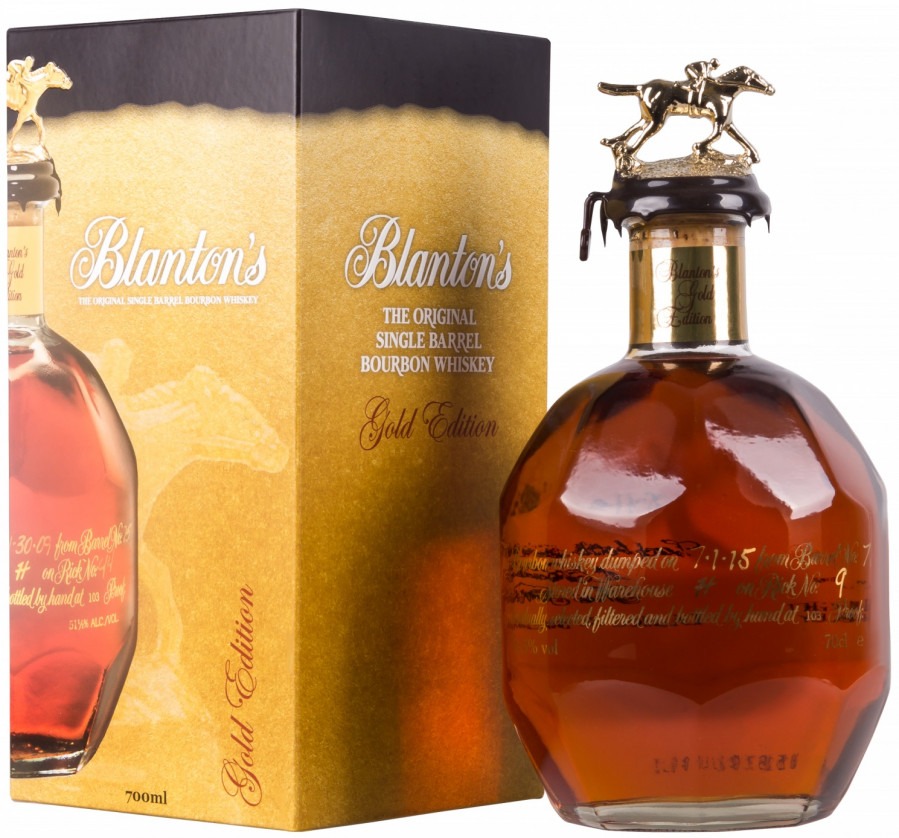 Blanton's Single Barrel vs. Blanton's Gold
Blanton's Gold will be a welcome addition to the to Buffalo Trace release lineup. Among favorites like Weller Antique 107 and Stagg Jr., Blanton's is a whiskey hunter's favorite prey. But other than its international availability, what's different about this new Blanton's release from the regular US release of Blanton's Single Barrel?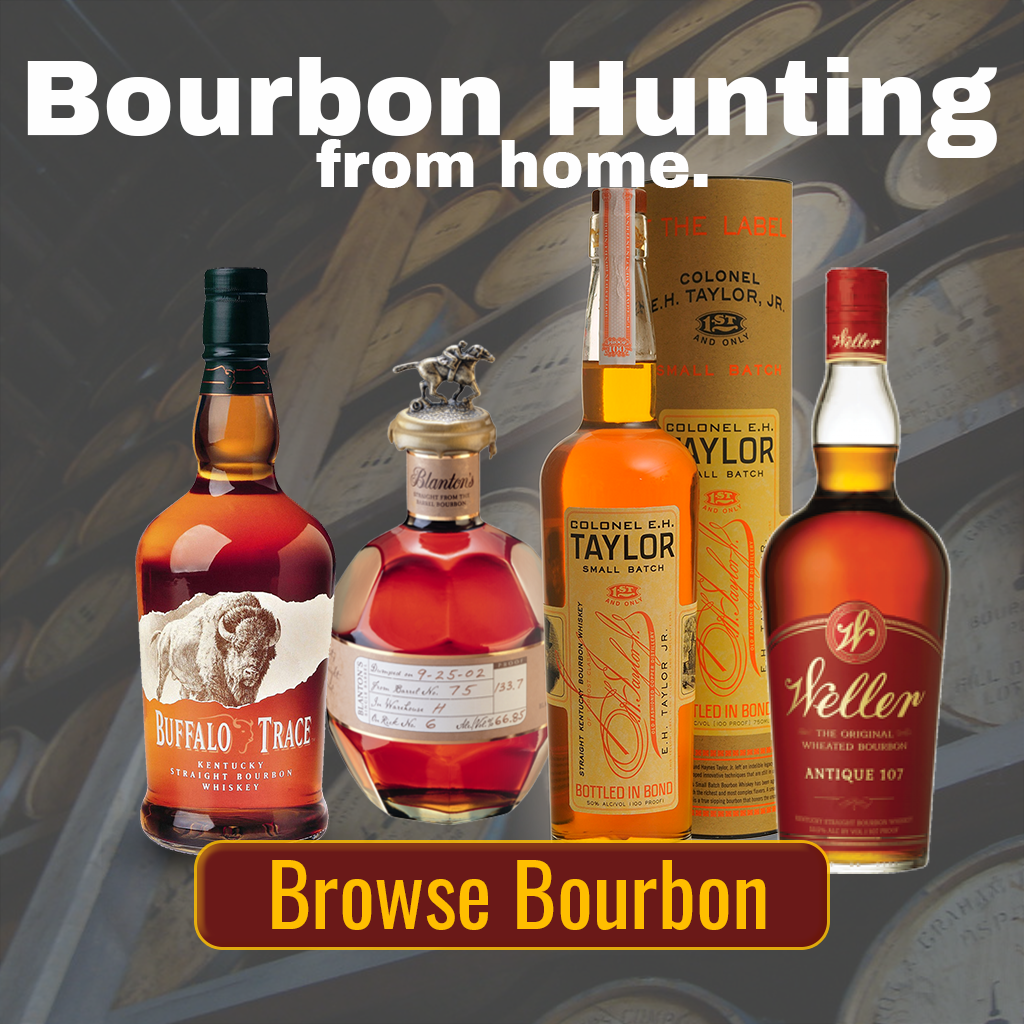 The answer: almost nothing is different. Blanton's Single Barrel and Blanton's Gold offer the same mashbill from Buffalo Trace, and the same Single Barrel designation. The main, if not the only, difference between these two bourbons is the proof. The classic Single Barrel from Blanton's rings in at 93 proof, or 46.5% alcohol by volume (ABV). Blanton's Gold, previously only available outside of the United States, is the same bourbon recipe and ambiguous age statement, but boasts a hotter 103 proof, or 51.5% ABV.
This hotter expression of the Blanton's you all know and love will likely be a little more complex. Higher proof bourbons are becoming increasingly popular. Buffalo Trace Distillery earns annual interest in their high-proof Antique Collection (BTAC). Fans also enjoy the E.H. Taylor Barrel Proof and Stagg Jr. releases. The 103 proof single barrel won't be quite that hot, but will still add some zing to sippers.
Tasting Notes
Blanton's gold is described as having a nose of honey, rye, chocolate, and heavy vanilla. Oliy and buttery, the taste is oaky with dried fruits, honey, and pepper. The finish is long, but not too hot, with hints of apple or pear. As previously mentioned, this Single Barrel bourbon will be 103 Proof and has an MSRP in the United States of $120 dollars.
How To Buy Blanton's Gold
In North Carolina, for our target audience, the retail price at local ABC stores is set at $119.95. The allocation is likely to be limited and this release will certainly fly off the shelves. The good news is that typical hunters may grab a Gold Edition before the classic 94 proof SiB. More options means more general availability, but these bourbons will both still be tough to find.
Until recently, the secondary market prices on Blanton's Gold have been fairly high, because of limited availability in the United States. I suspect that this domestic release will bring those prices down significantly as the bourbon becomes easier to find. Forget the secondary market on this bourbon for now, and try to hunt it in stores or online.
You can also try online retailers. Customers outside of NC will have some luck with Drizly home delivery.
Related Products