Earlier this year we discussed rumors that Buffalo Trace Distillery was launching a new orange-label Weller to the William Larue lineup. Rumors are finally confirmed, and we're expecting to see Weller Single Barrel in stores as early as summer 2020.
This new bourbon boasts hints of mint, cherries, and vanilla on the nose. The palate is said to burst with caramel and chocolate, with a peppery finish of cinnamon and coffee.
Weller Single Barrel has suggested retail price of $50.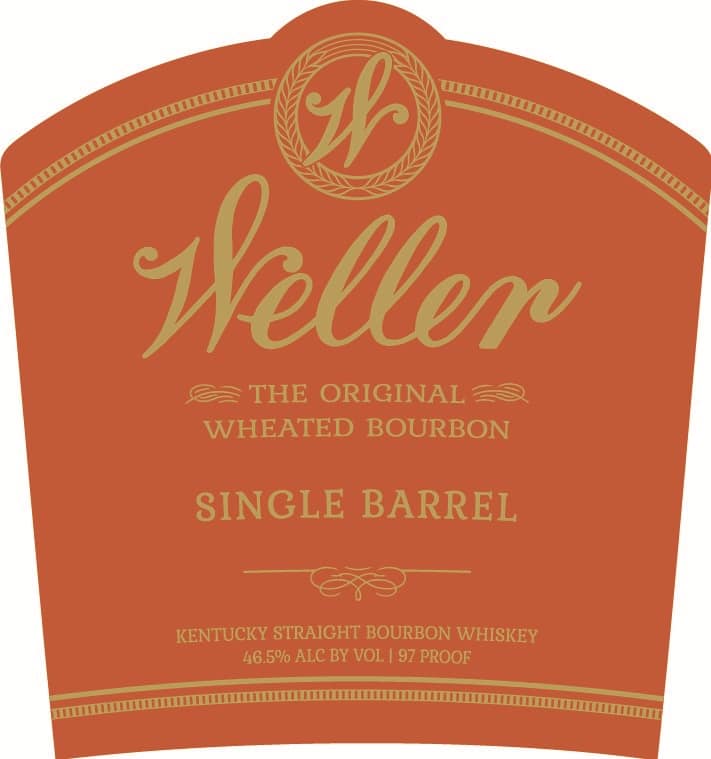 Weller Single Barrel Orange Label
The Weller Single Barrel offering is a new 97 proof (48.5% ABV) version of Buffalo Trace's Original Wheated Bourbon mashbill. The Weller Orange Label is the newest addition to a coveted line of wheated bourbons that includes Weller Special Reserve, Antique 107, and Weller 12, as well as other annual releases of Weller Full Proof and CYPB.
Weller SiB will be an annual release that offers fans of the mashbill an opportunity to try this favored bourbon in a unique pure form. Buffalo Trace has found success will a similar lineup of it's high-rye mash bill in the Colonel E.H. Taylor vertical. E.H. Taylor Single Barrel has been a successful annual release for Buffalo Trace, and gives whiskey collectors a slightly easier prey than the highly coveted (and highly allocated) Buffalo Trace Antique Collection.
Weller Single Barrel In North Carolina
It's already hard enough to find the more lasting versions of the Weller lineup in North Carolina ABC stores. NC and Buffalo Trace have had a tough time negotiating the appropriate allocations for the state. You'll want to make sure you're on good terms with your local ABC board, but there's a good chance Weller Single Barrel will be held back for the most loyal patrons, or for a lottery. If you get your hands on one, will you send me a sample?
Where To Buy Weller SiB
If you're lucky, you can get your hands on Weller Single Barrel in a local liquor store or ABC shop. Otherwise, you might have to win a lottery. The online retailers are always an option, but their prices can be inflated and it's hard to get them to ship to NC. I recommend keeping an eye on Bounty Hunter and Sip Whiskey, or aggregated delivery sites like Saucey.com and Drizly.