Heaven Hill Distillery, one of the foremost distillers in the Kentucky Bourbon scene, has announced yet another fun addition to their base, 94-proof lineup: Elijah Craig Toasted Barrel Bourbon. Taking a page out of Michter's playbook, EC's Toasted Barrel Kentucky Straight Bourbon Whiskey will be a new spin on their classic small batch bourbon. Elijah Craig Toasted Barrel Bourbon will be released in September 2020.
Elijah Craig Toasted Release Notes
Slated for a September, 2020 release, Elijah Craig Toasted Barrel will join the flagship lineup with a national distribution. This is a welcome announcement from the distillery that released Elijah Craig Straight Rye in limited U.S. states earlier this year.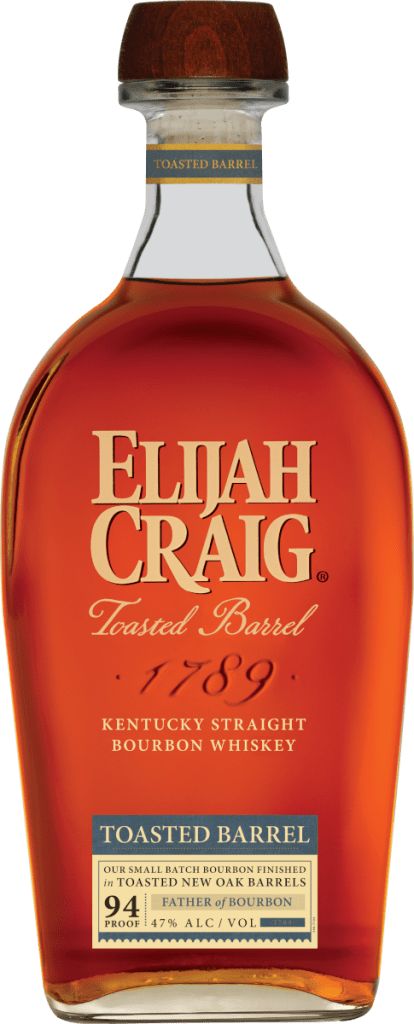 Despite the national rollout, this is still going to be an allocated find, at least for the time being. At 94 proof (47% ABV), this Elijah Craig special will be fun to compare to the class Elijah Craig Straight Bourbon Whiskey. Side by sides will be recommended.
Elijah Craig Toasted Barrel Bourbon will launch with a suggested retail price of $49.99. Check for in your local liquor store, on keep on eye on online retailers like The Bounty Hunter for their stock.
What is a toasted bourbon?
Elijah Craig Toasted starts out the same as their small batch to qualify as a real Kentucky Straight Bourbon Whiskey (KSBW). This bourbon then undergoes an extra aging process in custom-toasted new oak barrels. Elijah Craig partnered with Independent Stave company to develop these barrels, that bring out an extra explosiveness of sweetness and complexity to EC Toasted Barrel KSBW.
Will EC Toasted be available in NC?
Given the announcement that this is a national allocated release, we can expect this new bourbon to hit shelves in North Carolina in September, aligned with the official release details. Sometimes the ABC distribution can delay allocated products briefly, so it could be October before it makes it to your ABC Board.
Allocated products are sometimes distributed to ABC boards on a lottery system. Contact your local ABC to make sure they are watching the warehouse stock and request this Elijah Craig release. Also consider talking to them about how they plan to release their bottles to the general public. You may need to get on a list or enter a lottery for allocated products in your area.
Related Products