Nikka products have littered the shelves of North Carolina ABC stores for years, but the coveting Nikka Whisky From The Barrel has been elusive to whiskey hunters in the state. As Japanese Whisky has grown in popularity over recent years, Nikka products (like Coffee Grain) have been common, affordable home bar staples. I've been lucky in other states, but finding Nikka Whisky From The Barrel in North Carolina hasn't really been possible (at least not in the last few years). That, however, is changing.
Nikka Whisky From The Barrel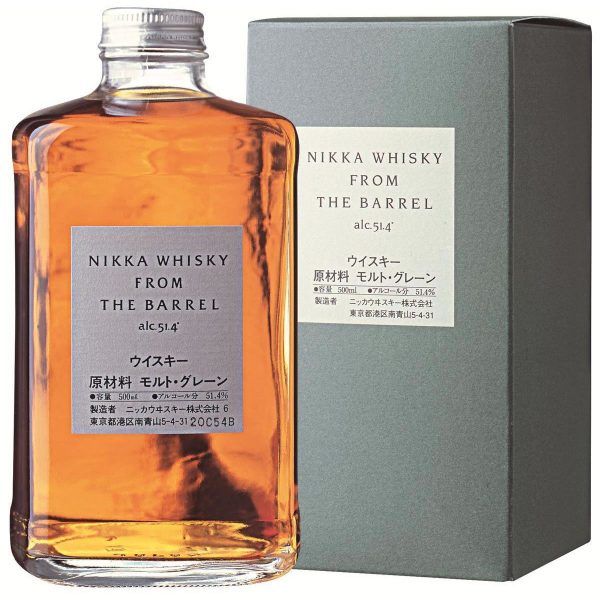 Nikka Whisky from The Barrel in a barrel strength Japanese Whisky that comes in beautiful square bottle with a twist-off cap. This blended whisky is sourced from Nikka's two Japanese distilleries: one from the norther island of Hokkaido and the other from the southern island of Kyushu. Nikka Whisky from the Barrel is a blend of several whiskies from each location, aged together in oak barrels for up to 6 months. Like many other Japanese whiskies, this is a little reminiscent of scotch. Bottled at 102.8 Proof (51.4% ABV), this coveted whiskey has a complex character with just the right amount of kick and spice.
Can you Buy Nikka Whisky From The Barrel in NC?
Nikka Whisky From The Barrel has not been readily available in North Carolina in the last several years. Japanese Whisky is still making its way in popularity in the United States, and ABC distribution is complicated in NC. However, this seems wont to change. On May 4th, 2021, "Nikka From The Barrel" was added to North Carolina ABC stock lists. According to the database, Nikka From The Barrel will retail in North Carolina at $74.95 for a 750mL bottle (not the 50cL bottles that may have been seen in the past). As of now, our monitoring system hasn't noticed any cases come through the warehouse. It remains to be seen whether or not these bottles will show up on stores, or just be available for Special Order.
If you can't wait, Nikka Whisky From The Barrel may be available online. If you see it in stock, buy it before it runs out!
More Japanese Whisky
If you like Nikka From The Barrel, or would like to try other unique Japanese Whiskies, consider these options: