Last week the NC ABC system added Woodford Reserve Baccarat Edition to their price list, indicating that North Carolina residents are likely to see a few bottles in stores sometime in the next couple months. In North Carolina, the 2020 Woodford Reserve Baccarat will retail at $1999.99, so you'll want to start saving your pennies.
What is Woodford Reserve Baccarat?
Woodford Reserve Baccarat is a special bourbon release from Brown-Foreman's Woodford Reserve Brand. The distillery takes barrels of their Woodford Reserve bourbon, hand selected by Master Distiller Chris Morris, and aged for at least three seasons in XO Cognac casks. This Cognac finished whiskey is an extremely rare and limited release. Bottled at 90.4 Proof (45.2% ABV), Woodford Reserve Baccarat promises a delicate but complex sweet flavor, full of French Oak, candy, and fruits.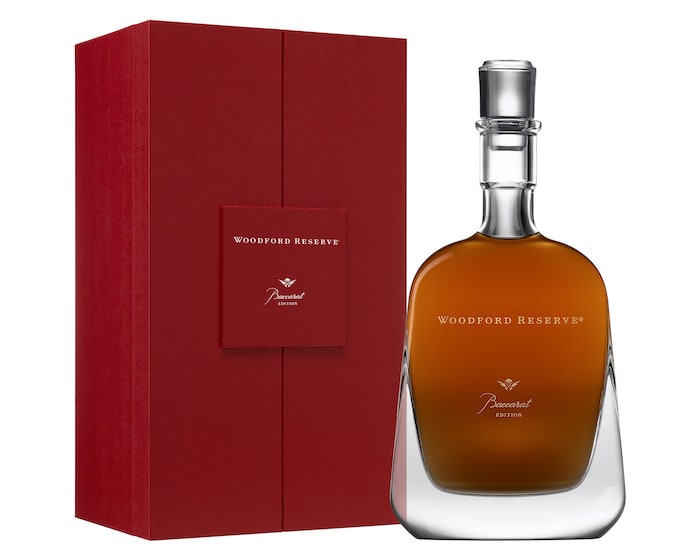 Baccarat, of course, refers to the maker of the find crystal decanter that this special Woodford Reserve comes in. Baccarat has been producing the finest crystal in France since 1764. From glassware, to decorations, to chandeliers, their crystal is famous across the world. It's only fitting that this XO Cognac finished bourbon would be stored in a fancy Baccarat crystal decanter. It's also likely where a lot of the price tag comes from.
Is Woodford Reserve Baccarat Edition Available in NC?
All signs point to some volume of Woodford Reserve Baccarat Edition being available in NC in Fall of 2020… as early as September. However, this is an extremely limited edition bottling and the bottles will be few and far between. There's no telling which ABC Boards will be distributing these bottles, or how. If it's anything like Buffalo Tracy Distillery's O.F.C. release, they'll pop up randomly, placed in nice glass cases. Ask your local ABC Store or Board to keep an eye out for it. Let them know you're willing to drop $2,139.99 (after tax) at their store if they get it.