Earlier this year, Buffalo Trace Distillery announce that the fabled Blanton's Gold version of their single barrel bourbon would be release in the United States for the first time. Now, they've also promised a domestic release of another special Blanton's: Blanton's Straight From The Barrel.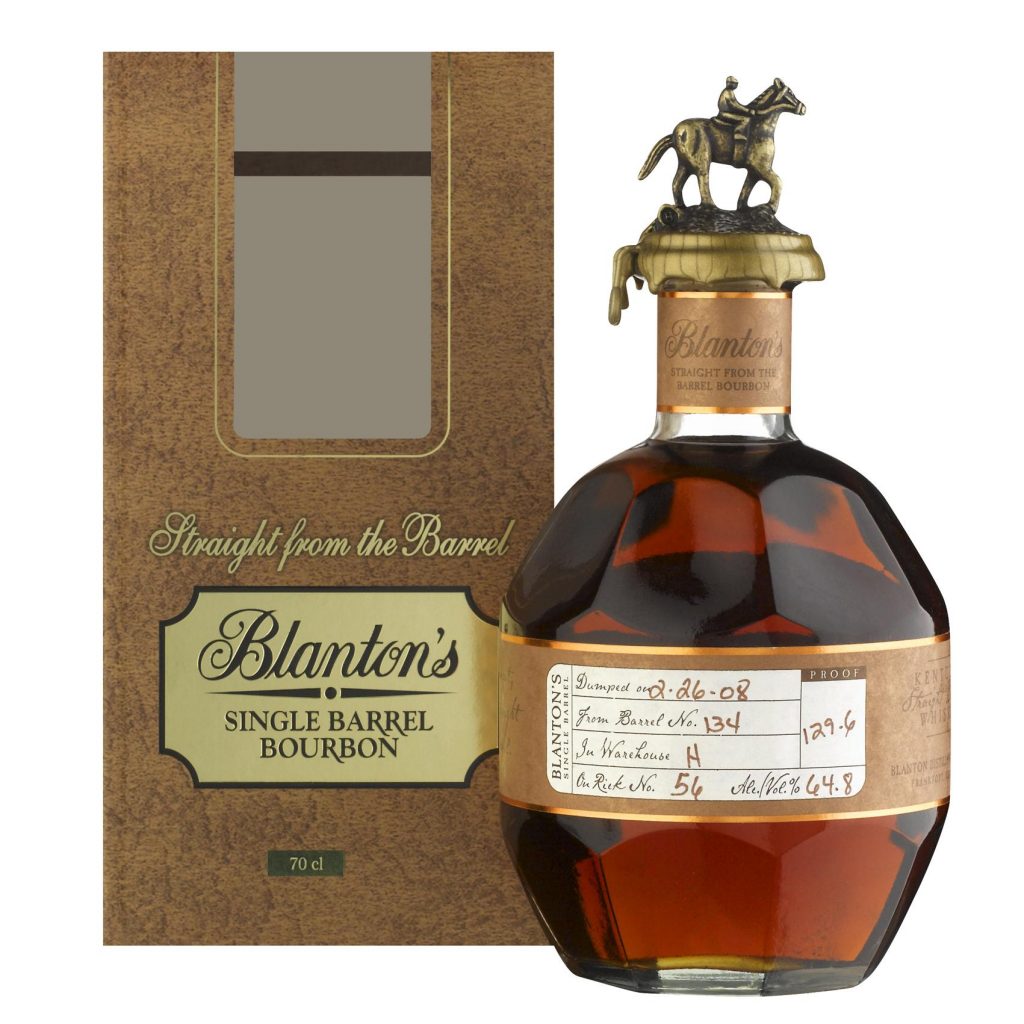 Blanton's SFTB United States Release
Blanton's Straight From The Barrel's USA release was announced by Buffalo Trace Distillery on August 27, 2020 with a promise of the first drop coming this fall. As is true with the Blanton's Gold Edition, the SFTB release will be a limited annual drop. Don't expect to see this on the shelves every time you walk in. Instead, you can anticipate a release similar to the Buffalo Trace Antique Collection (BTAC)– a handful of bottles, at best, released to limited stores.
Blanton's SFTB is an uncut and unfiltered version of Blanton's Single Barrel and Blanton's Gold. Because it comes, well, "straight from the barrel", the proof will vary depending on which barrel each bottle came from. If you're a fan of high-proof, cask strength bourbons, this will be one for you to try. As a reminder, Blanton's Original Single Barrel is 93 Proof (46.5% ABV), while Blanton's Gold Edition clocks in a 103 Proof (51.5% ABV). Previous barrels of Blanton's Straight From The Barrel have been over 130 Proof (65% ABV).
Buffalo Trace Distillery offers a suggested retail price of $150.
Blanton's Straight From The Barrel in NC
Like other allocated bourbons, Blanton's SFTB will be a highly sought after limited release in North Carolina. The State ABC Warehouse will distribute their cases across local ABC counties/towns on a lottery system, and those local ABC boards will in turn distribute them to their customers as they see fit.
If you're incredibly lucky, and you know when bottles are being released, your local ABC might have them available on the shelf or visible behind the counter. Other ABC locations may distribute via a lottery system or raffle. Still others will only distribute allocated bourbon to those on a list.
We always recommend building relationships with your local ABC store employees and being a good patron of their other, non-allocated products. Be a good customer and a better friend.
Can You Buy Blanton's Straight From The Barrel Online?
Most heavily allocated bottles will be available from some online retailers, but usually not at retail pricing. If they are, they will likely sell out immediately. If you're willing to pay a premium for the convenience and availability, NC Whiskey recommends checking out Bounty Hunter's bourbon selection. I wouldn't expect to see Blanton's SFTB anywhere online for at least a few months, and when you do see them, expect prices above $300.