When it comes to annual special releases, Wild Turkey's are always one to look forward. 2022 is the 7th year we'll get a limited edition bottle from the series, and Wild Turkey Master's Keep Unforgotten promises to be one for the books.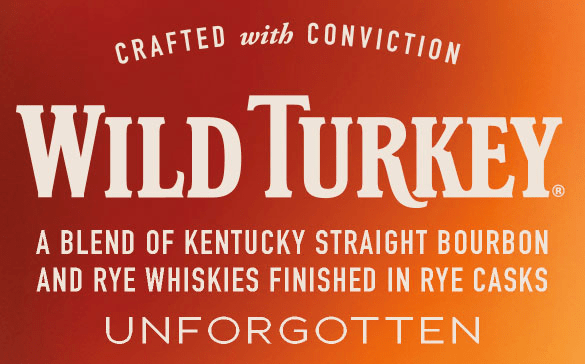 Wild Turkey Master's Keep 2022: Unforgotten
The label indicates that Wild Turkey Master's Keep Unforgotten will be "a blend of Kentucky Straight Bourbon and Rye Whiskey Finished In Rye Casks". So if you're familiar with something like High West's Bourye, then consider that this might be similar. This batched blend is non-chill-filtered (NCF) and will be bottled at 105 Proof (52.5% ABV). The tasting notes on the label indicate "fruit, sweet oak, black pepper, and warm baking spices", or a veritable bouquet of all great whiskey flavors.
Will Wild Turkey Master's Keep Unforgotten Be Available in NC?
Like most special releases, this annual blend from Wild Turkey will be heavily allocated, but recent updates to the NC ABC Stock page indicate North Carolina will definitely have some circulating the state. This should come as no surprise as we've seen every previous iteration of Wild Turkey Master's Keep in years past.

Accord to the recent addition to the aforementioned stock page, the North Carolina ABC system added Unforgotten to their price lists on August 8th, 2022, but (as of August 10th) no distribution as come through the warehouse (we'll update when we notice that change). Also, according to that same update, we learned that in North Carolina, Wild Turkey Master's Keep Unforgotten will retail at $224.95.
As for its actual availability in the state, it's anybody's guess. Limited releases are always allocated to some level, so this will not be flooding shelves. Some ABC stores may put it out on a first-come, first-serve basis, other's may hold it for loyal customers or a holiday lottery.
Be sure to sign up for our Mailing List in case we're able to give you a better heads up.
Buy Wild Turkey Master's Keep Online
You may not have much luck finding such a rare bourbon at online retailers, but it's always work a look. Nestor Liquors is letting people sign up for email alerts if/when it becomes available, but it might not be listed at the same price as ABC store will offer it.
Other Whiskey You Might Like