Weller is the big hype, both nationally and in NC where spottings are rare. What does a full Weller Bourbon vertical look like and which ones can you score in North Carolina?
Weller Wheated Bourbon Background
The Weller bourbon brand is owned and distilled by Buffalo Trace Distillery. The Weller label gets added to any whiskey that uses Buffalo Trace's "Original Wheated Bourbon" mash bill. This mash bill is shrouded in secrecy, but the distillery does tell us that they've "replaced rye with wheat", which lends to a very unique flavor profile. These whiskeys still fall under the bourbon categorization, because they are still over 51% corn (and meet all the other criteria).
Weller is a hold-over brand, acquired by Buffalo Trace in 2002 from the legacy of Stitzel-Weller. It's possible that some Weller products used SW distillate during the earlier years. We've outlined some of the Stitzel-Weller history in another post.
Weller Bourbon Lineup

Without further ado, we can jump into the the Weller lineup. There are several iterations in this bourbon vertical. Some are pretty standard and others have some nuance year-to-year. We'll start on the bottom shelf and work our way up.
W. L. Weller Special Reserve

W.L. Weller Special Reserve Bourbon Whiskey 750ml
Nestor Liquor
750ML
Weller Special Reserve Wheated Bourbon Whiskey is the entry level to the Weller line. For the price, it's one of the more popular and delicious bourbons you can find (at retail, at least). Bottled at 90 Proof (45% ABV), W.L. Weller Special Reserve is approachable and enjoyable. It has no age statement, and it certainly tastes a bit young, but it's a great mixer or daily drinker where it is readily available.
Can you buy Weller Special Reserve In North Carolina? Weller Special Reserve is now available in North Carolina (occasionally). If you cross the border into South Carolina or Tennessee, there's a good chance you could find it on the shelf, there, more often. If you're willing to pay a surcharge for convenience, you can always see if W.L. Weller Special Reserve is available to purchase online. If you find it at Wooden Cork, provide your email in the pop-up to get $15 off.
W.L. Weller Antique 107

Weller Antique 107 is the popular red-label Weller. The 107, of course, refers to the bottling proof (53.5% ABV). The higher proof gives it some extra complexity over the Special Reserve, making it a crowd favorite. It also bears no age statement, but it's probably similar to the SR. The big difference here is really in the proof.
Weller Antique 107 is available, from time to time, in North Carolina with a price tag of $49.95 + tax. It's not a ubiquitous release, but the allocation has started to come through once a quarter or so. They fly off the shelves here, and are usually stored behind (or below) the counter. Buddy up with your local ABC store and maybe they'll let you know.
W.L. Weller 12 Bourbon

W.L. Weller Bourbon 12 Year
Nestor Liquor

Weller 12 is the black-label Weller with a 12-year age statement. It shares the 90 Proof (45% ABV) bottling as the Special Reserve, but the extra aging on this release brings out more of a deep caramel color and rich oaky, vanilla palate. The lower proof and dozen years in a barrel makes for a deliciously creamy and easy drinker. A personal favorite of mine.
Weller 12 is also available in North Carolina, periodically throughout the year. The NC ABC has this listed at only $42.95, if you can find it. This seems to be even more allocated here than Antique 107, though. It is often held back for lotteries or list distributions, but if you time your hunting right you might be able to find it. Sometimes it's available online, too, but it's usually priced extra high due to rarity, if it's even in stock.
W.L. Weller Single Barrel Bourbon

Weller Single Barrel is the newest addition to the Weller Bourbon vertical. This expression of the Weller Wheated Mash Bill is bottled from a single barrel… similar to Blanton's or any various single barrel select. Unlike Small Batch bourbons, Single Barrels will often have some unique qualities from barrel to barrel. W.L. Weller Single Barrel is bottled at 97 Proof (48.5% ABV), so it's a nice middle ground between the previous expressions.
Weller Single Barrel was released in North Carolina in 2020 at a list price of $49.95. It flew off most shelves or dropped into lotteries and special release distributions. The secondary price has gotten as high as $800, but mostly is seen around $350 these days. It's worth noting that other Weller releases like Special Reserve, Antique 107, and Full Proof also have some single barrel selections of their expressions, and usually at a more affordable price (event on secondary).
W.L. Weller Full Proof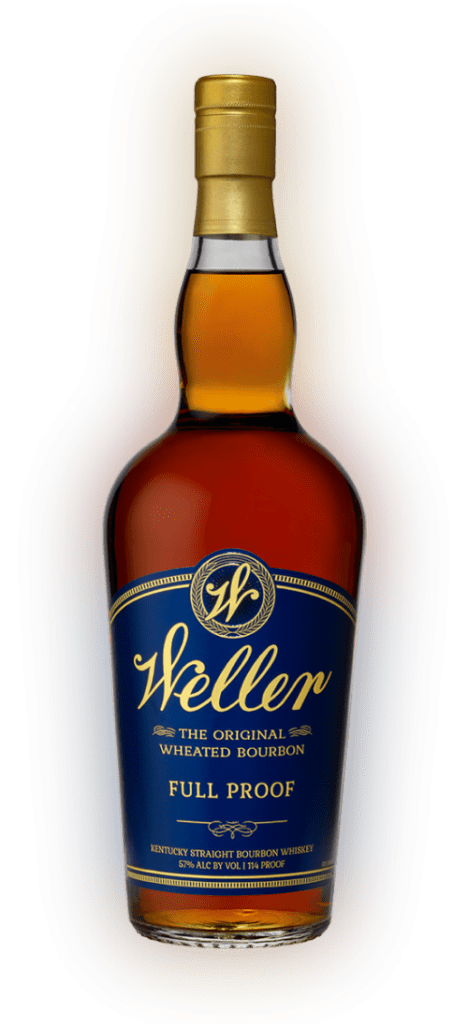 W.L. Weller Full Proof is also one of the newer additions — a few years old at most. The Full Proof expression of the Weller Wheated Bourbon lineup is the highest proof of them all, not including the BTAC release.
It's important to note that "full proof" does not mean the same thing as "barrel proof". Barrel Proof (or barrel strength, or cask strength) means the bourbon is bottled at whichever proof it is when it leaves the barrel. Full Proof, on the other hand, means that the whiskey is diluted back to the proof at which it entered the barrel in the beginning. In this case, that is 114 Proof (57% ABV), which is where you'll always find Weller Full Proof.
Weller Full Proof is occasionally available in North Carolina at a reasonable $49.95 per bottle. Similar to some of these other releases, Weller Full Proof is heavily allocated in North Carolina and can be difficult to find just sitting on the shelf. This is another one to hunt out of state or check the specialty lotteries for a chance to buy.
W.L. Weller C.Y.P.B. – Craft Your Perfect Bourbon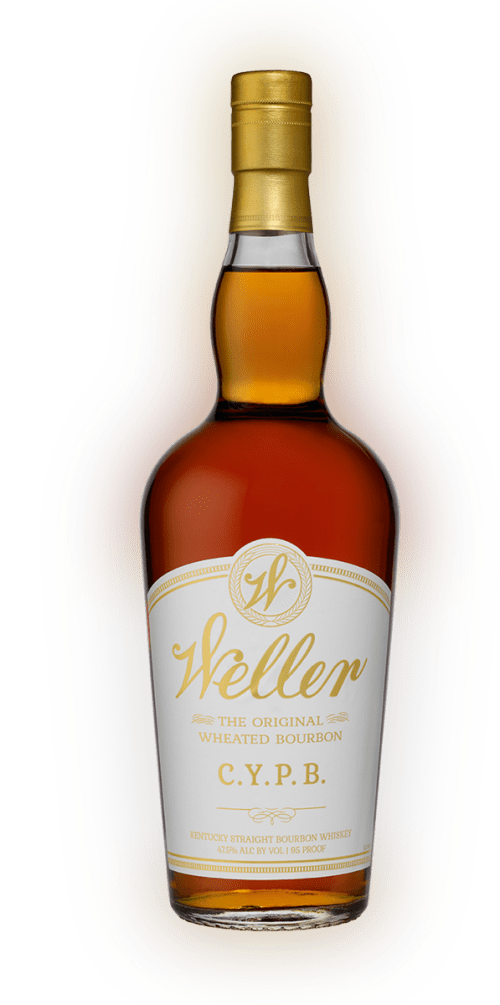 The most interesting of the Weller releases is probably Weller CYPB (Craft Your Perfect Bourbon). If it's not the first "crowd sourced" bourbon, it's certainly the most prominent. Whiskey enthusiasts are encouraged to visit www.yourperfectbourbon.com and go through the process to "Craft" your ideal bourbon from Buffalo Trace Distillery. Here, you'll pick some specific details about the bourbon you most enjoy: age, proof, recipe (mash bill), and even barrel locations in the warehouse. The results of thousands of inputs create an "average" desired bourbon that the distillery uses to create Weller C.Y.P.B.
The results of CYPB don't change much year-to-year, so what we end up with is a 95 proof (47.5% ABV) Weller release. Weller C.Y.P.B. is also available on an allocated annual release in North Carolina at a price of $49.95. But, you know the drill, good luck finding it around here. It pays to be good friends with the smaller ABC boards and sign up for as many lotteries as you can. Or you can pay the premium for online convenience.
William Larue Weller

The namesake and grandfather of the Weller Bourbon lineup is William Larue Weller, from the Buffalo Trace Antique Collection (BTAC). This is the true Barrel Proof expression of the Weller Brand, bottled Uncut and Unfiltered however it comes out of the barrel. This means the proof changes with each year's bottling. In 2020, William Larue Weller was bottled at a whopping 134.5 Proof (67.25% ABV).
In North Carolina, William Larue Weller as a retail price of $99.95 and is almost exclusively released in specialty ABC lotteries or held back for frequent customers. Occasionally, though, someone will claim to have "found one in the wild." BTAC bourbons will always be amongst the most difficult to find in NC, though.
Daniel Weller
The latest addition to the Weller bourbon lineup is Daniel Weller, an annual release that will experiment with various strains of wheat to see how they affect the final product. The first release of Daniel Weller is the Emmer Wheat Recipe, a 12 year old bourbon bottled at 94 Proof (47% ABV). This special release bourbon has an MSRP of $499.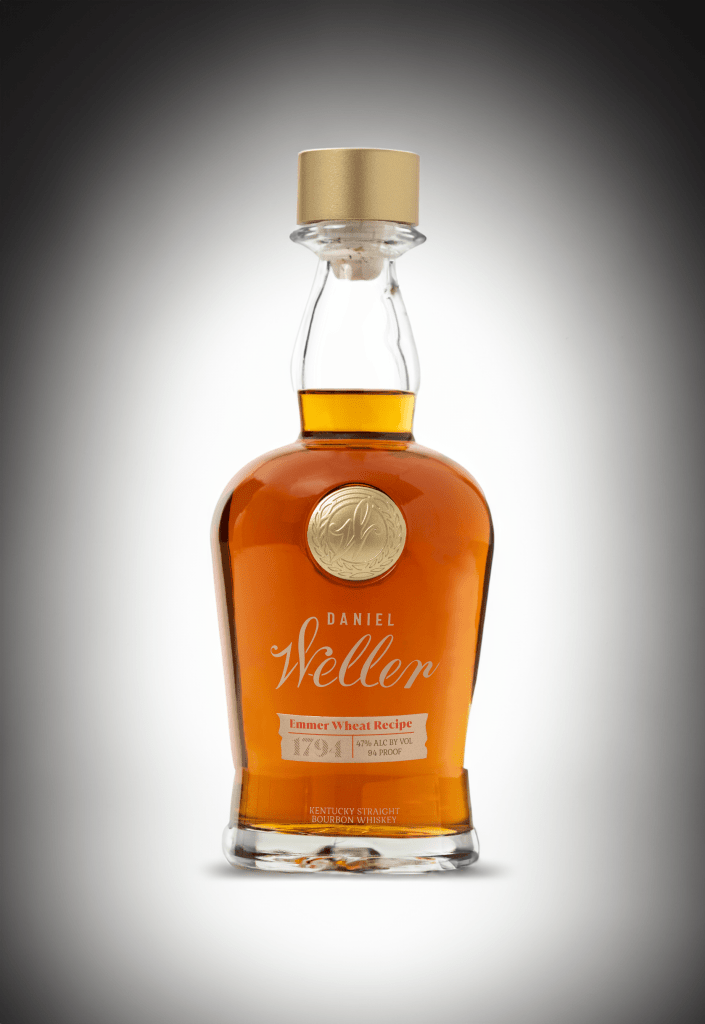 Weller Store Picks
We touched on this briefly, but a few of these aforementioned products also some in Single Barrel Selections, often known as "store picks". This means a group of folks get to taste whiskey from several barrels, and choose their favorite to be bottled in line with whichever expression they've bought into. These bottles will often come with a gold sticker that identifies the group who picked it.
More Fun Bourbons