Leaked documents (I know, crazy right?) indicate that Wild Turkey Distillery will be releasing a 13-year age-stated version of their Russell's Reserve brand. According to documents found at the United States Tax & Trade Bureau, Russell's Reserve 13 Year Barrel Proof Bourbon will be a Non-Chill Filtered bourbon.
The sample label indicates a 100 Proof (55% ABV) bottling, but this may just be a placeholder. Similar to Barrel Proof releases from Elijah Craig, Larceny, Buffalo Trace (Blanton's SFTB, Stagg Jr., etc.), the proof Russell's Reserve 13 Year would likely vary by batch.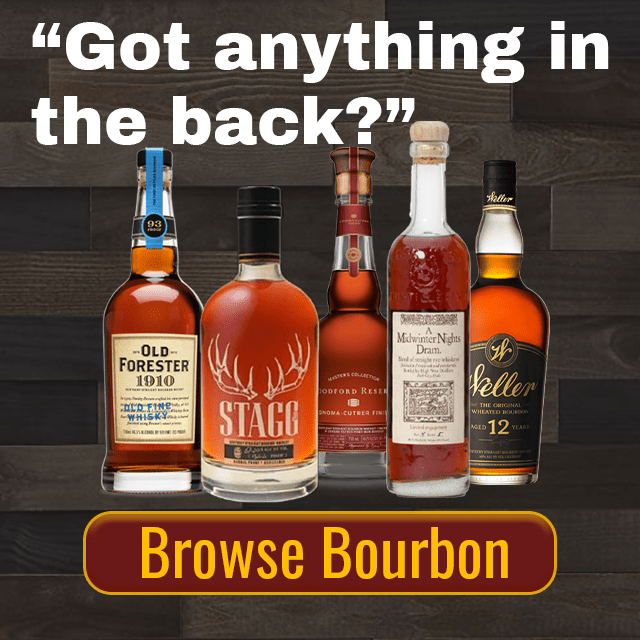 Russell's Reserve 13 Year Release Date
As of now (September 21, 2020), we're going off a tax filing for this new release, so we don't have a firm release date. This could end up being a limited release, but we're hoping it will become a shelf regular like ECBP.
Check back to this page regularly, follow us on Instagram, or sign up for our mailing list. I'll keep this page updated as new information is released.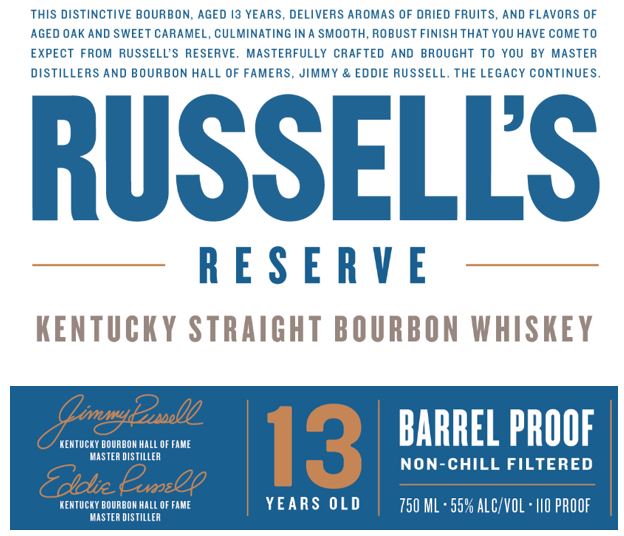 Russell's Reserve Barrel Proof Availability
Wild Turkey hasn't given any press details on the release of Russell's Reserve 13 Year Barrel Proof Bourbon, but there's no reason to think this anticipated whiskey will be particularly difficult to find. The Label appears to mimic that of the Russell's Reserve Bourbon and Rye regular and single barrel releases, which may hint towards a rather normal distribution.
Expect to find Russell's Reserve Barrel Proof on shelves sometime in 2 to 6 months… hopefully with a good release in time for the holiday season. If you're in North Carolina, keep on eye on the NC Stock warehouse status for an indication of when we might see it come to ABC stores. Also watch online retailers that ship to NC, like Mash&Grape or 1-877 Spirits.
Related Whiskeys