Oops! This page is old. Follow us to information about the 2022 Durham Bourbon Lottery!
Durham County has officially opened registration for the 2020 Durham ABC Lottery. The Durham ABC uses their annual holiday lottery to distribute rare and allocated whiskeys that have been released through the year (mostly during the fall bourbon season). It is unclear at this time if the lottery is only open to Durham County residents or not.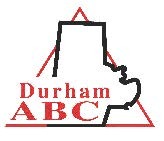 Although Durham doesn't usually offer a list of the bourbons available in the lottery, rumors abound and assumptions can be made. Some bourbons you can expect to find include bottles from the 2020 Buffalo Trace Antique Collection, Stagg Jr., Weller products (Weller 12, Full Proof, CYPB, Single Barrel, and/or Antique 107), and limited E.H. Taylor releases like 18 Year Marriage. There's a good chance we'll also see Elmer T. Lee, Elijah Craig 18 and 23, and more. Of course, if you're a lucky winner, you may also score something special from the Pappy Van Winkle Collection.
Here at NC Whiskey we keep a close eye on the NC Stock Page, and try to keep an up-to-date list of whiskey that has come through the warehouse. You can see our latest update here.
You can find the 2020 Durham ABC Lottery registration on their official website.
For updates on other NC ABC lotteries and whiskey news, sign up for our newsletter.