You made it this far because you're interested in the Pegu Club Cocktail. Maybe you first heard rumors of it from Harry Craddock's The Savoy Cocktail Book. He would make them for patrons regularly at the Savoy. We'll take a quick look at the history of the Pegu Club, it's namesake cocktail, and learn how to make one in your own bar.
The Pegu Club
The Pegu Club was a bar and night club built in the 1880s to serve British soldiers stationed near Rangoon, Burma, now known as Yangon, Myanmar. England and Burma had multiple struggles throughout the 1800s, and Burma became a British Colony after the Anglo-Burma wars. British soldiers who were stationed in Rangoon were given the Pegu Club, which transformed over the decades with some the Western influence.
By the 1920s, The Pegu Club was still operating as a haven for British soldiers, but was also being inspired by the flapper generation. Many of your favorite classic cocktails come from this era. Burma (or Myanmar) is a hot and humid place, so the Pegu Club sought to create their own signature cocktail that would be refreshing and welcoming in the heat. Enter the Pegu Club Cocktail.
The cocktail is meant to be refreshing. A little citrus tang and dry gin pine, this cool drink is perfect for the subtropical climate of Myanmar. The ingredient list is simple enough that you probably have most, if not all, of the ingredients in your home bar. Consider it the gin alternative to a classic margarita.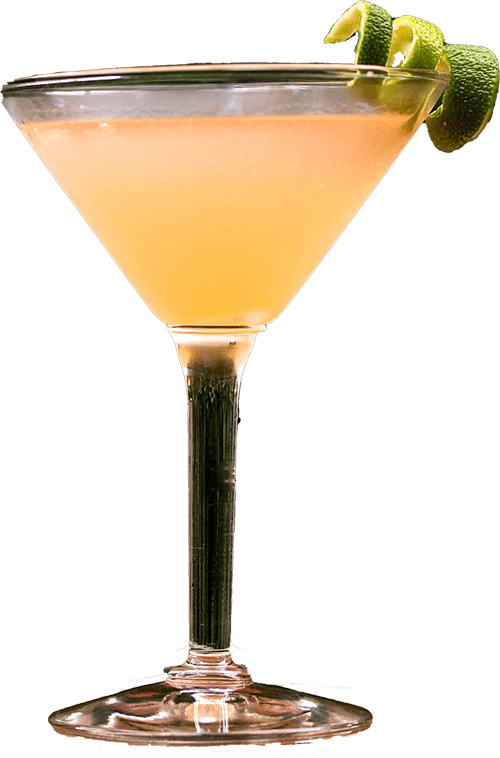 Pegu Club Cocktail Recipe
Course: Drinks
Difficulty: Easy
This is my favorite way to make a Pegu Club Cocktail. It's wonderful citrus-gin alternative to a margarita. Perfectly refreshing for hot summer days.
Ingredients
50 mL Beefeater London Dry Gin

30 mL Cointreau

20 mL Fresh Squeezed Lime Juice

5 mL Simple Syrup


2 Dashes Orange Bitters
Directions
Combine ingredients into stirring glass. Add Ice.
Stir quickly until chilled and mixed.
Strain into chilled coupe glass or cocktail glass.
Enjoy.
Notes
By all means, experiment with the ratios. A good home bartender will try out new things and find the perfect balance of ingredients.