When I first started hunting for bourbon, Angel's Envy Bourbon Finished In Port Barrels was one of my first "big" finds. I lucked into it tucked behind a Wake County ABC store. Since then, I've found a lot of other great bourbons. Some people find Angel's Envy to be there absolute favorite bourbon, or at least one they prefer to keep on their shelf.
Angel's Envy Whiskey Expressions
Angel's Envy is known for their unique bottle designed and barrel finished whiskey. Their two main flagship releases are the aforementioned Angel's Envy Bourbon Finished In Port Wine Barrels, Angel's Envy Rye Finished in Caribbean Rum Casks. Additionally, their annual Cask Strength release is always highly coveted.
Angel's Envy Bourbon Finished In Port Wine Barrels
Angel's Envy Bourbon is often described as an incredibly smooth whiskey. The Port Wine casks definitely play a part in mellowing out the semi-young bourbon. The distillery also cuts this bourbon down to 86.6 Proof, or 43.3% ABV, to help make in an easy drinker. You'll get notes of caramel, vanilla, and some bitter chocolate. I sometimes smell a bit of toasted marshmallow. The port finish really comes through in the finish.
The most common AE expression is the Port Finished Bourbon. This unique bourbon is a very small batch bottling: each bottle is a blend of only 8 to 12 barrels. These barrels are aged as long as 6 years before being moved to their finishing French oak port wine casks for 3 to 6 months.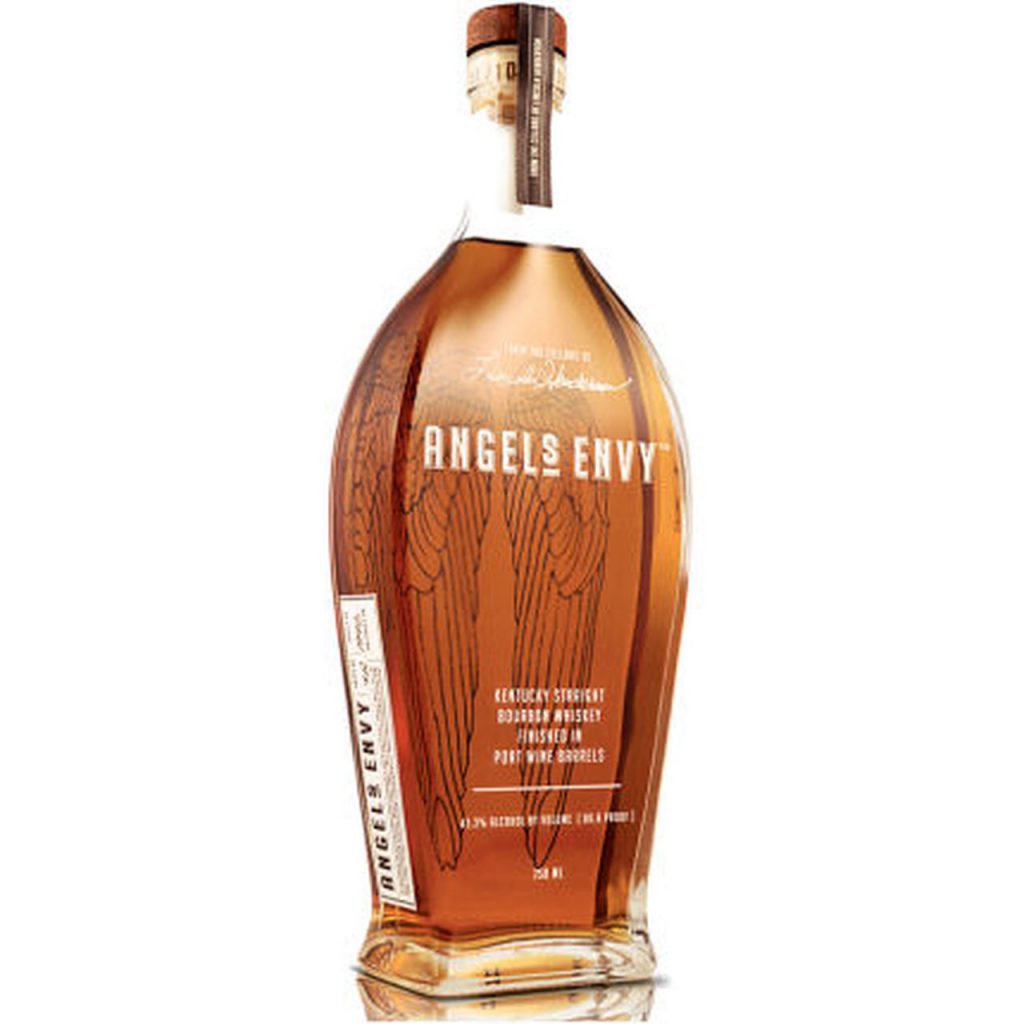 This bourbon isn't always on North Carolina shelves, but you can usually stumble upon it around the state. It's not nearly as allocated as Buffalo Trace or Blanton's. If you have a hard time finding Angel's Envy (or want the convenience of delivery), you can usually find it in stock at Mash and Grape (they ship to North Carolina) for less than NC Retail (not including shipping). I can all but guarantee stock at 1-877 Spirits, but the price may be a bit inflated.
Angel's Envy Rye Finished In Caribbean Rum Casks
The Angel's Envy distillery runs a similar order of operations with their finished Rye whiskey. Angel's Envy Rye comes in at a noticeably higher proof. The 100 proof, 50% ABV rye is surprisingly easy to drink. It spends up to a year and a half in Caribbean Rum Casks. This means it has the rye spice and a noticeable bite from the higher proof, but still a sweet, rum finish on the palate.
Angel's Envy Rye doesn't hit NC shelves quite as regularly as their bourbon, but it's higher price point keeps it on shelves a little longer.
Angel's Envy Cask Strength
The Cask Strength version of the Port Wine Finished Bourbon has won several awards. Usually ringing in over 120 Proof, this is a hot, spicy bourbon with a surprisingly smooth port finish. This is an extremely limited release rarely seen in North Carolina, but you might have luck shopping online.