Looking for Pappy Van Winkle Cigars? Don't buy a knock off. There's only one place to buy Pappy Cigars, and it isn't here. It's over at Pappy & Co, where you can get all manner of wonderful Pappy and Old Rip Van Winkle merchandise. People come for the t-shirts, but they stay for the cigars.
If you're shopping for Pappy Cigars, though, you should what they are and why they're so special. At the time of this post, Pappy & Company offers 8 options for cigars. You have to buy a full box, but it's a worthy investment if you like to pair your whiskey with a nice cigar. Let's take a look at the options.
Pappy Cigars For Sale
Pappy and Company offers two types of cigars in several sizes each, so there's a cigar for you regardless of how you like to smoke. You might consider them in two tiers, but really they're both great.
Pappy Van Winkle Tradition Cigars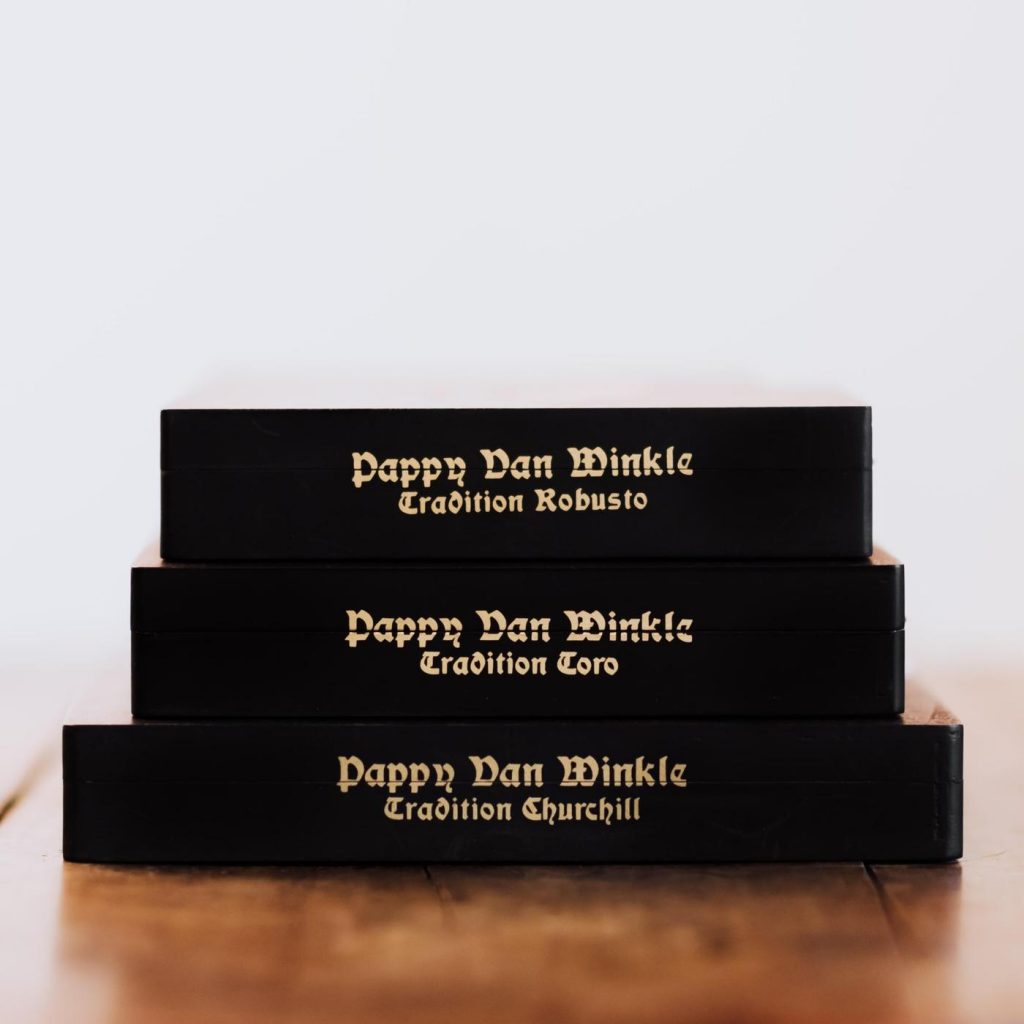 The first set of cigars is the Pappy Van Winkle Tradition cigar set. In Robusto, Toro, and Churchill, this traditional cigar blend was had picked by Julian Van Winkle himself from blends created by Willy Herrera of Drew Estates. Hand rolled in Drew Estate's Nicaraguan factory, the Pappy brand gives these Tradition cigars their seal of approval.
Expect to engage your bourbon sipping senses with this easy tobacco blend that "balances strength, taste, spice, and aroma…" just like your favorite bourbons.
See Prices:
Pappy Van Winkle Barrel Fermented Cigars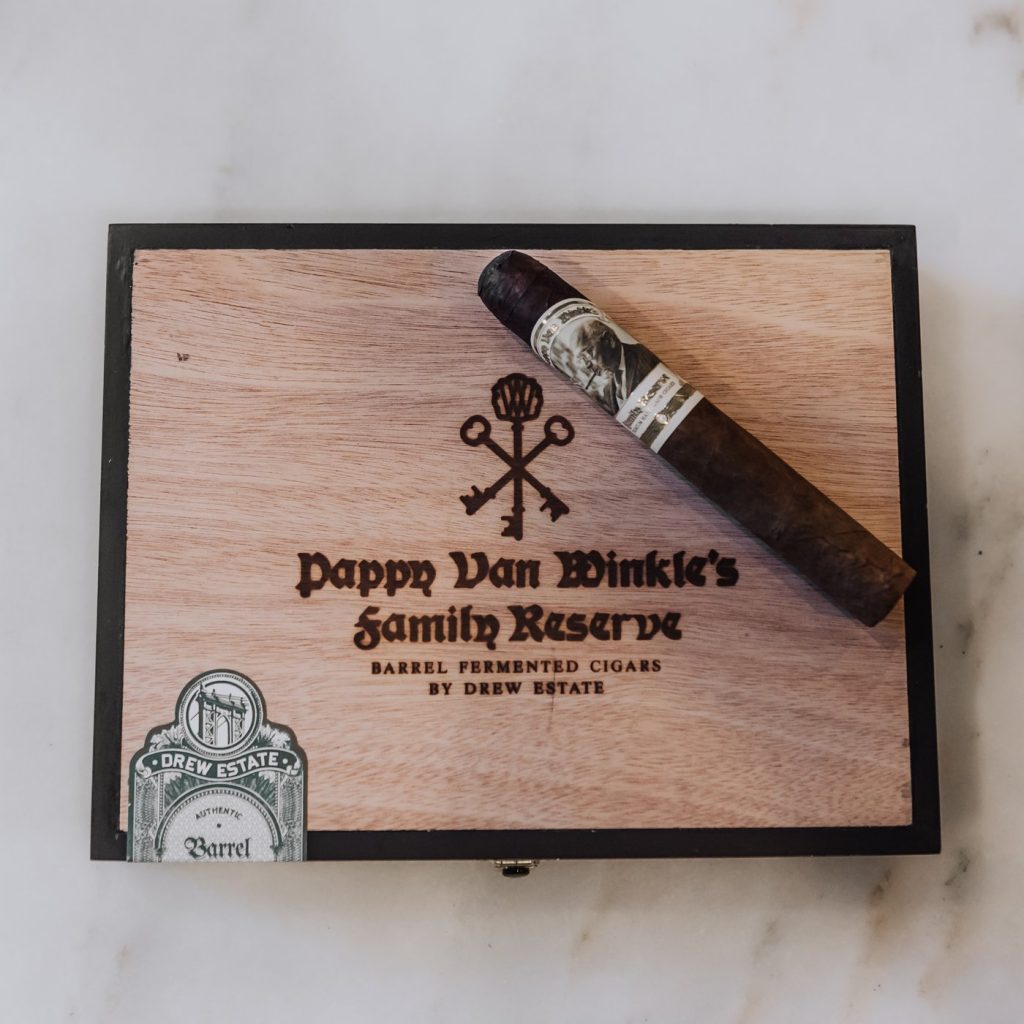 Made in small batches (yes, a bourbon pun but also true), these Pappy Van Winkle Barrel Fermented Cigars are 100% hand crafted, long-filler premium smokes. Also made in collaboration with Drew Estate these cigars "a barrel-fermented, tapa-negra-style wrapper over a Mexican San Andres base wrapper, as well as aged Nicaraguan Filler tobaccos." All the tobacco was personally selected by Jonathan Drew himself.
The Medium-Plus strength of these cigars will please new cigar smokers and seasoned aficionados alike.
See Prices:
A few sizes of the Barrel Fermented Cigars are already sold out… get yours while you still can!
Pappy Cigar Accessories
Additionally, Pappy & Company has also designed several must-have accessories for cigar lovers. Whether you're pairing your cigars with an Old Rip Van Winkle, Lot B, or Pappy 23, these tools will get the job done in style. Shop the collection now.